Helical Piers have many advantages over traditional concrete piers for decks.
They can be installed in many different soil conditions without excavating.
Installed with a compact excavator for minimal ground disturbance.
Building can start immediately after installation.
Cost comparable to concrete piers.
Support up to 40,000lbs per pier
Better frost resistance than concrete piers.
Custom mounting options available. 
Life expectancy of  150 years.
75 year limited warranty.
Visit PierTech for more information about the piers we use.
---
Standard Deck Pier Pricing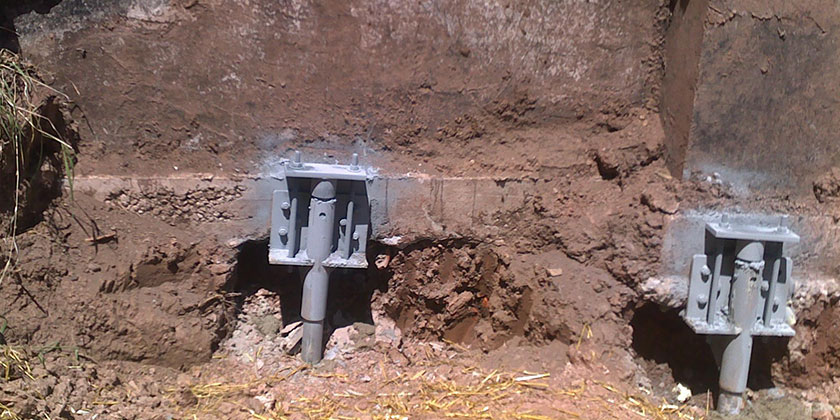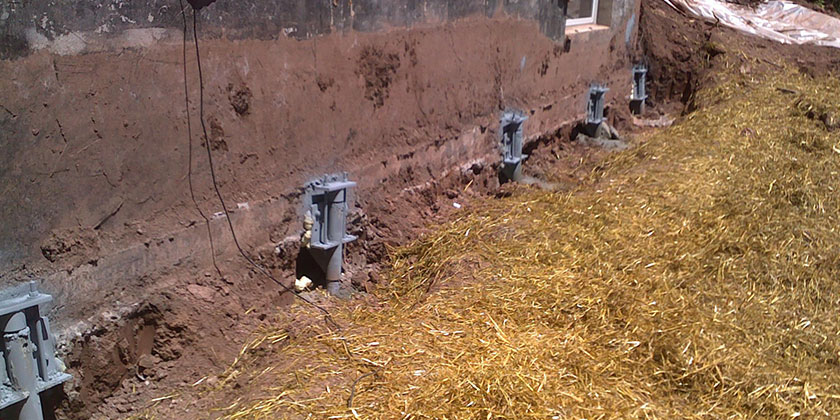 Foundation Cracks?
Cracks in your foundation could be a sign of settling. A problem that should be addressed sooner than later.